Just One Hand Operation
Guide the tiller with just one hand thanks to a well-balanced and easy to control design
Forward Rotating Tines
These tines rotate in the same direction as the wheels and are best in established beds for premium soil preparation.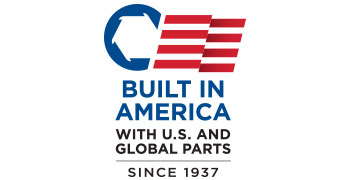 Heavy Duty Transmission
A cast iron gear casing and precision cut bronze gears in the heavy-duty transmission provide extra strenth and durability, plus they're covered with a limited lifetime warranty
Bolo Tine Design
Unique, bolo-designed tines alternatly slice, chop and turn soil with ease, while thoroughy and deeply mixing soil to create finely textured, well-aerated seedbeds
Rear Tine Tillers
These tillers are best for breaking new ground and powering through hard-packed, challenging soil. Best for med-large size garden beds.
Power Reverse
Get out of tight spots and around rocks and other obstacles with the flexible handling of power reverse